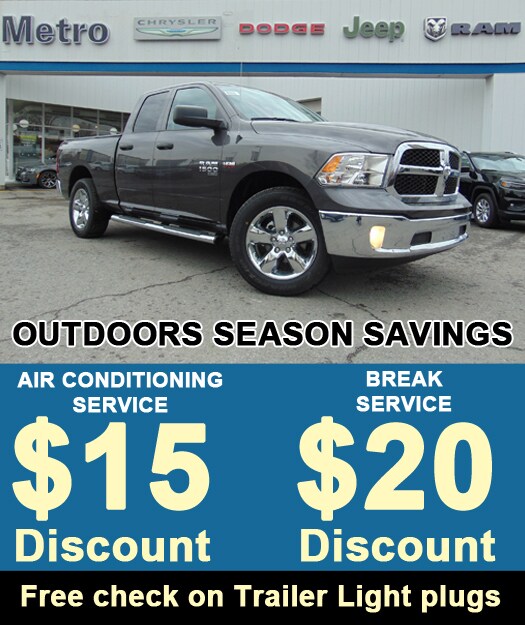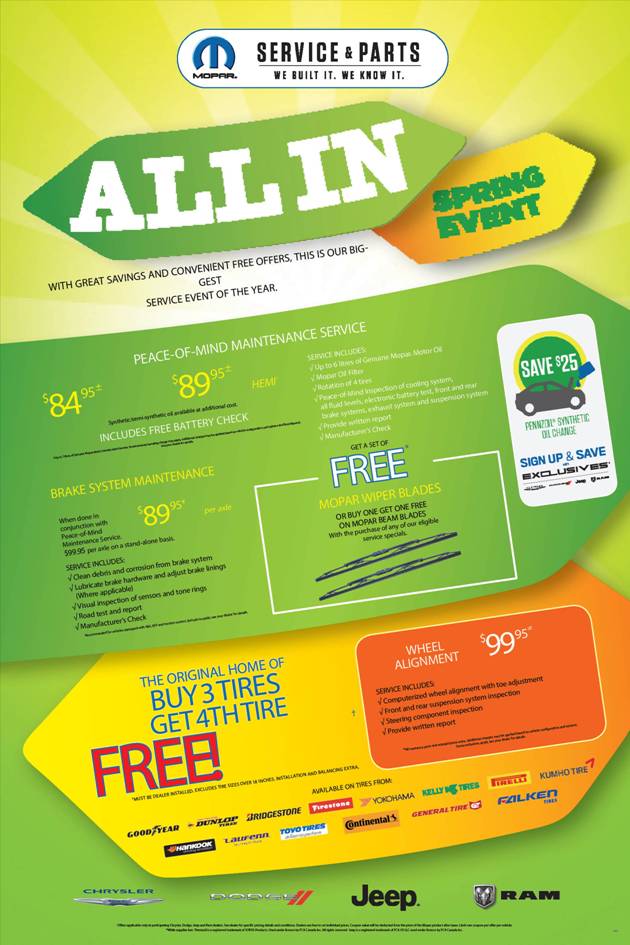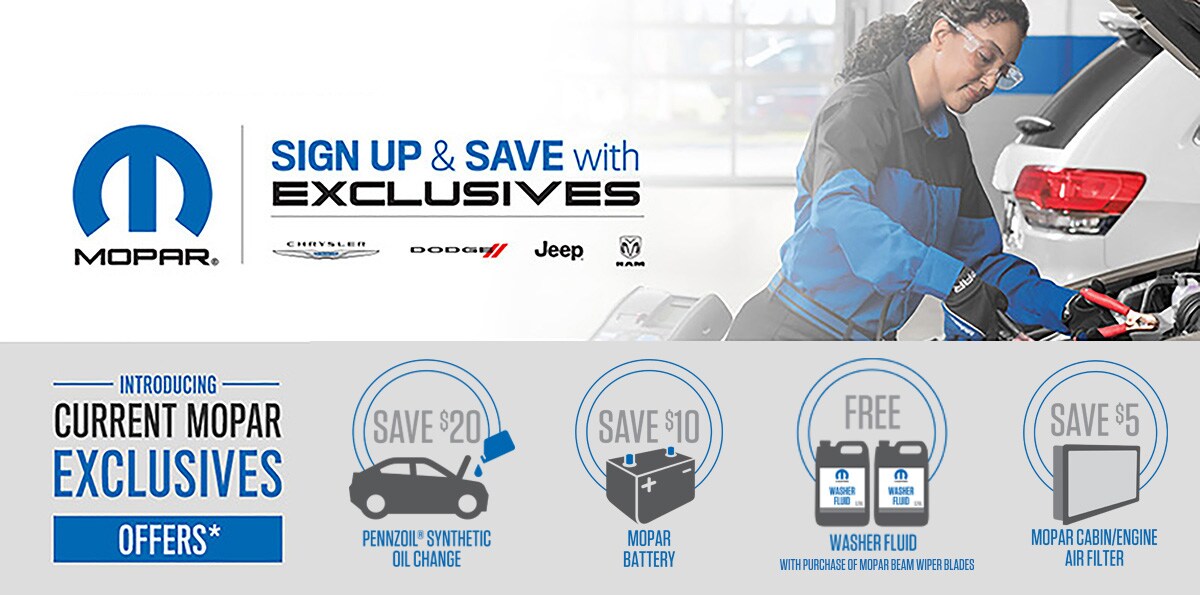 *These are not coupons. Coupons are received through email and must be presented at time of purchase.
MOPAR EXCLUSIVES
Get Savings Sent Right To Your Inbox
Get the coupons you see here sent straight to your inbox. New coupons will arrive every three months and can be applied over and above the qualifying service offers available at your local Chrysler, Dodge, Jeep® and Ram dealership.