THE PRICE OF THIS VEHICLE WILL DROP BY $300.00 EVERY HOUR. 
FIRST BID WINS THE REVERSE AUCTION
January 19 2018. 9:30AM 
Place your bid now before it's too late
NEW CURRENT REVERSE AUTION PRICE:
 WAS: $11,350 + TAX (-$300) 
WAS: $11,050 + TAX (-$300)
WAS: $10,750 + TAX  (-$300) 
WAS $10,450 +TAX (-$300)
WAS: $10,150 +TAX (-$300)
Was: $9,850 + TAX GREAT PRICE
NOW: $9,550 + TAX(-$300)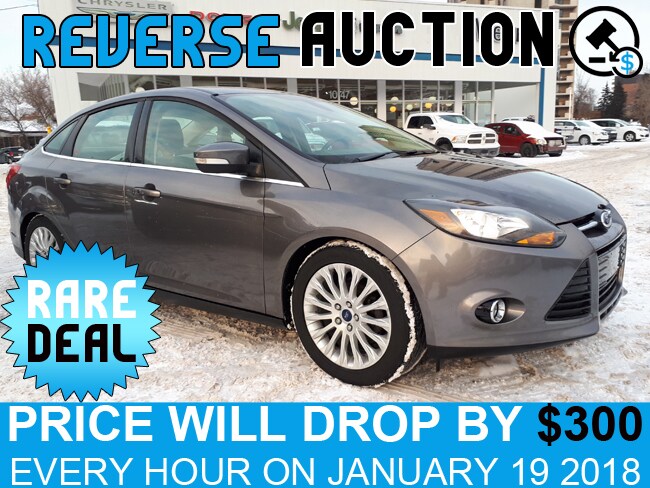 This well equipped Ford Focus Titanium         
    comes with free winter tires (includes 
    hub caps) and is in mint condition. This 
    local trade in has had only one owner, 
    was well taken car of and is incredibly 
    clean. This Reverse Auction will not be 
    available all day and will be sold to the 
    fist bidder so hurry now and fill out the 
    form.
    Call 613-596-1006 for more information